October 8th, 2012 | By LheaStarr
Twitter Me: @LheaStarr

I Love Hip Hop- What's up Hip Hop Heads; its Lhea Starr with the Juice for You. Alledgely Singer Miguel &  Rapper Roscoe Dash are beefing over (Wale's) "Lotus Flower Bomb". Miguel ran into ThisIs50 TV on the Red Carpet of the 2012 BET Hip Hop Awards ; The singer addressed "Twitter Beef" between He and Roscoe Dash: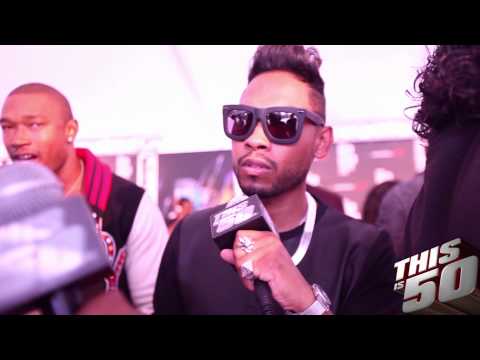 Say what ya want about Miguel , but he Slick said, Roscoe can catch the Fade! POW …there iSaid it!
Agree or Disagree …. I'm listening!
Tags:
2012 Hip Hop Awards
,
@ilovehiphopblog
,
BET
,
Fantasy
,
G.O.O.D. Music
,
hip-hop
,
Ilovehiphop
,
Lhea Starr
,
Lotus Flower Bomb
,
Miguel
,
Red Carpet
,
Roscoe Dash
,
twitter beef
Posted in
Allegedly
,
News
Comments:
No Comments »