April 15th, 2012 | By LheaStarr
In a society full of"UNs"  – Unfair, Unjust, Unavailable…we are finally presented with the artist delivering the only "Uns" that matter UNAPOLOGETIC, UNDENIABLE and UNSTOPPABLE!!–brought to you by hip hop femcee, LAVA KNO of 2050 Made Entertainment.
LAVA KNO (given name Teresa Duhart)is an Atlanta original who relates and gives voice to the rich culture of the streets through her lyricism – an obvious birth right.  This talented offspring of a mother and father who are also Atlanta natives came into an awareness of her unique musical style at a young age. Motivated by the consistent requests of friends and family members for her to entertain for events and gatherings, Lava continued to develop her hard hitting rap style, passionately delivered topics, and vibrant stage presence.  She quickly became the "chick to check for" when supporters, rap peersand producers wanted to experience something real.   Lava blends therealities of the hood with masterfully crafted lyrics that tell her story aswell as the stories of people living in the exciting city of Atlanta.  Growing up in a neighborhood that recognized and cultivated the talents of T.I.,  Shawty Lo, FranchiseBoys, Shop Boys, Kilo, Intoxicated, and Dream, she was able to gain theinspiration she needed to understand that she didn't have to find a way into the game, she IS the game.
LAVA "HOOD CHICK" VIDEO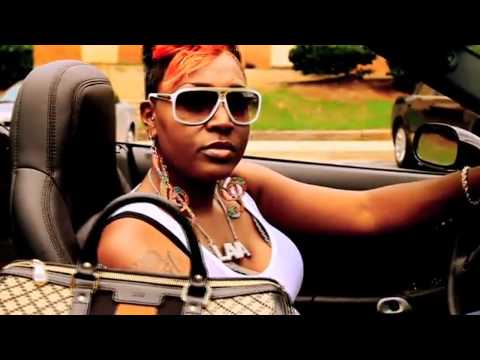 Lava's reacquaintance with highschool friend, Shawtee Beezlee (Shawtee Bee)  – a popular and respected Atlanta hip hop artist – served as the perfect catalyst to introduce more opportunitiesto her burgeoning hip hop career.   Lava admired Shawty's accomplishments in the hip hop industry, having had hit after hit in the late 90s, such as Walk It…Like You Wanna Walk It, DUI, and I'm Intoxicated through Big Oomph Records.  Shawtee Bee has written for artists including, but not limited to,  Lip Flip, Sam Sam, and Baby D there by earning his well deserved reputation as a mover and shaker in the industry. Lava's and Shawtee Bee's easy comradery and mutual respect for each other resulted in even more musical opportunities being made available to Lava. This musical bond and long standing friendship eventually revealed a shared interest in something much deeper – romance.  Married in 2007, Lava and Shawtee Bee quickly solidified their position as a power couple within Atlanta's hip hopscene.  Shawtee Bee immediately declared it "their turn" and started his independent label  2050 Made Entertainment, enlisting Lava Kno as the first female artist to be debuted to the public.
LAVA KNOW "DEEPER" VIDEO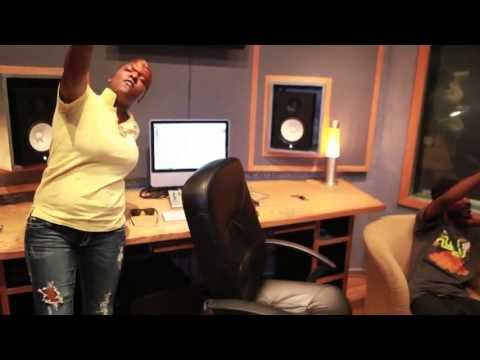 Lava's first single on 2050Made Ent., Hood Chick,immediately impacted the streets and was enthusiastically received.  By epitomizing her definition of a "hood chick" as "afemale from the hood who has come from nothing to something, striving for success".   She does not hesitate to explain that nothing was ever handed to her on a silver platter.  She always had to hustle hard for her success.  Lava plans are to not only catch the attention of ATL hood chicks,but to catch the attention of hood chicks all over America.  She states that HCOA(Hood Chicks of America) is goingto be more than just a campaign; HCOA will be an empire – an organization helping females from different hoods across America reach every goal they've ever imagined.
LAVA KNO & FUTURE IN THE STU!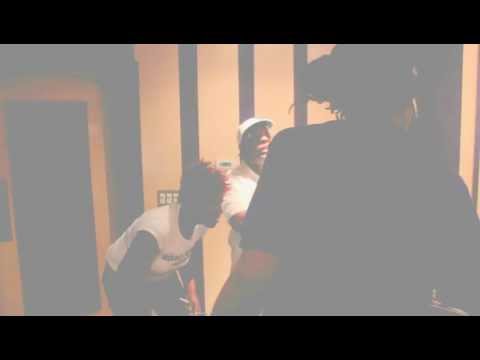 Lava Kno is currently focusing all ofher attention and energies on creating and producing; working in the renowned Hot Beats Studio on Atlanta'sspring Street, owned by a personal friend.   She is enlisting theexpertise of the industry's most noted producers, engineers and artists.  Her new, hot single "I'm On" features popular Atl artist, Future; Shawty Bee, and Intoxicated, an Atl underground legend –and also worked with artist J. Holiday recently on another track. Respected engineers contributing to her brand include Star Trek Scotty (withthe mixing of Yung Money's own Nicki Minaj's first album to hiscredit).  Lava is also making certain that her business acumen is developedunder the guidance of celebrity attorney Vincent Phillips, co-owner of LilJon's BME Record label – who has been a powerful mentorpointing  Lava in the direction of seminars and networking sessions that will ensure her rise to fame will be knowledge-based, and not a"fluke", as far too many artists of today have been. Innovative producers including Luney Tunez, Shawty Red, Nolle Beats and Bentley Fortune (Da Elements), Cali's own Knotch, an ASCAP award winning producer, and her legendary husband, Shawty Bee are also being instrumental in ensuring that Lava's signature sound and style are being presented upon the best musical platforms in existence.
Stay tuned, as Lava Kno continues to present the UNs that matter, UNFORGETTABLE, UNTOUCHABLE, UNDENIABLE as she corners this industry with rap stylings and albums sure to solidify her place in Hip Hop history!
MORE VIDEOS BY LAVA KNO: