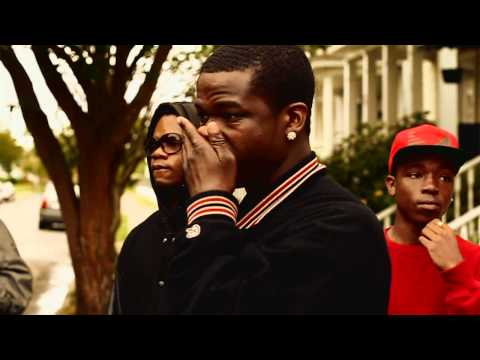 Thou shalt not raise a false report: put not thine hand with the wicked to be an unrighteous witness. Exodus 23:1
I Love Hip Hop Blog- The so called "beef" between Pusha T and  Lil Wayne has been the top of discussion lately. The video for Pusha T's single Exodus 23:1 was released May 29.  This was the song that ignited the whole beef between the two rappers because ALLEGEDLY he had taken a few shots at the YMCMB camp with one of his punchlines. As a result Wayne came back with the track called "Ghoulish", and he clearly says "fuck Pusha T and anybody that love em". That's a real shot fired!
Now, for those who aren't familiar with the bible, the scripture basically breaks down the meaning don't lie, start rumors and/or don't be someone apart of the lie/rumor. Simple as that. Knowing Pusha T's background and watching this video, I see this is a man that is about that life and the hood he from. The message that I get from it all is, don't lie about being apart of or from the streets when you not and don't defend the ones that do. The video is showing the streets, the fiends, the grit, the grime …all in his hometown neighborhood in VA.  I ain't seen one indication of a rap beef or specifics at a certain camp. For one, I don't think Drake has ever claimed to be a gangsta, thug , or drug dealer. Wayne, on the other hand, hit the scene with the Hotboys when he was 16 rocking blue in all his videos but in recent years you see him in all red, shoutin "suwooo". Being that he hit the scene when he was jit and coming up in New Orleans, i think he may have seen some street life but , uhhhhh yea he's seen that lifestyle there's no confirmation that he's lived that street life.
I'm still on the fence about picking sides but I will say I am a Pusha T fan and I've always seen him to be underrated for being a true lyricist. Lil Wayne is an all around beast. For the simple fact that he his a rap Icon, he can say any damn thing and make it a hit. Lets see how far this shit goes, but i don't really see it going that far.
Twitter/Instagram: @ShaniSweetz